Product Name:Calcined Aluminium Oxide Flap Wheel
Material: Calcined Aluminium Oxide, mental chucking
Specification: Diam.100-350mm,thickness 20-70mm
Grit No: 24-1000#
Features: Excellent flexibility, high tensile and better bending strength, excellent self-sharpening, high grinding efficiency and low noise.
Suitable for: Grinding for automobiles, shipbuilding, heavy machinery and molds, grinding and polishing for stainless steel, metal, metallurgy, wood, marble, especially for stainless steel processing.
specifications :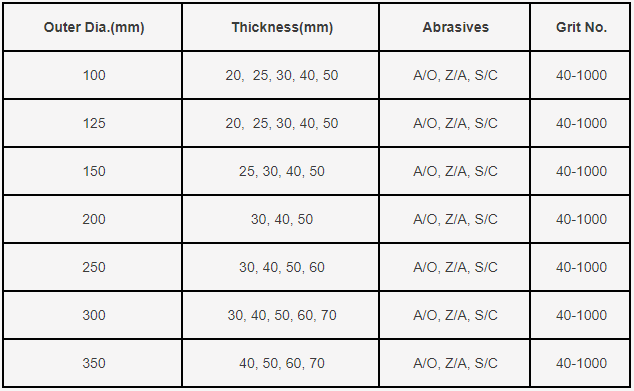 Customized Products: Other sizes can be customized .