Product Name: Fiberglass Backing Plate with higher metal ring (High Washer)
Material: High Purity Fiberglass Cloth with Resin
Surface:Black Paper, Fiberglass Cloth
Layer: 6-12
Type : T27, T29
Size: 75mm, 85mm, 90mm, 95mm, 107mm, 117mm, 140mm,170mm, 220mm
Layers: Normally it ranges from 6-12 layers, or as per customers' other requirements.
Features
No glue penetration
High-strength and light-weight
Flexibility fiberglass fabric
Excellent bonding property and heat resistance
Strict detection,inspection and testing
Application
flap disc backing pad with High Washer isused as the backing pads of flap discs ,
clean and strip disc, felt disc, elastic flap disc, diamond flap disc and other abrasive discs.
Specification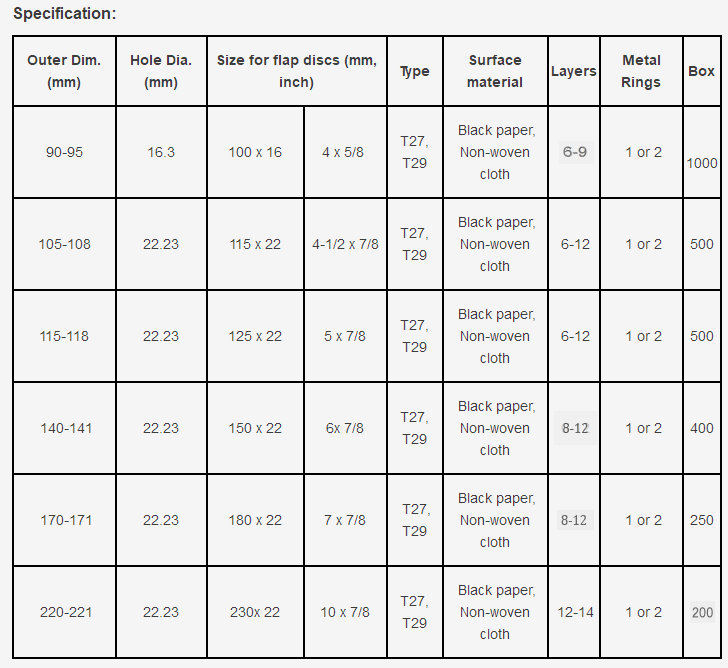 Note:other sizes can be customized.